Buffalo Wild Wings Menu Review
Buffalo wild wings menu
is glad to present you large variety of chunky tasty dishes. Prices are also very pleasant. You can choose something for you from few categories: Sharables, Wings, Tenders & Mac, Greens, Sweet Spot and Little Buffalos. Sharables Prices starts from 5.29$ for Street Tacos. Wings are largely presented in
Buffalo wild wings menu
. Prices start from 6.79$ for Wings Traditional Snack and 8.79$ for Wings Boneless Snack. There are two types of Wings: Wings Boneless and Wings Traditional. The price depends on the size. For the Wings Boneless Small you will pay 10.99$, for the Medium size – 15.79$, and for the Large one – 19.99$. Wings Traditional also has three sizes: Small for 11.29$, Medium for 15.99$ and Large for 20.29$. You can also add your favorite sauce. Tenders & Mac also has at least six dishes in its list. Prices in these category starts from 9.29$. We'd like to recommend Buffalo Wild Wing's Naked Tenders. They are cooked well using juicy cuts of meat. There are two variants: Naked Tenders x4 for 9.29$ and Naked Tenders x6 for 10.79$. You can also add some salad to your Buffalo Mac & Cheese (for 9.49$) and it will cost only 11.29$.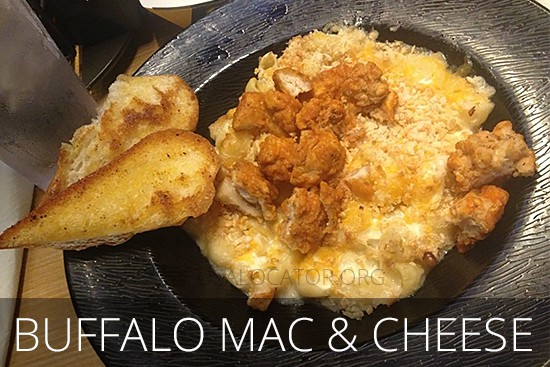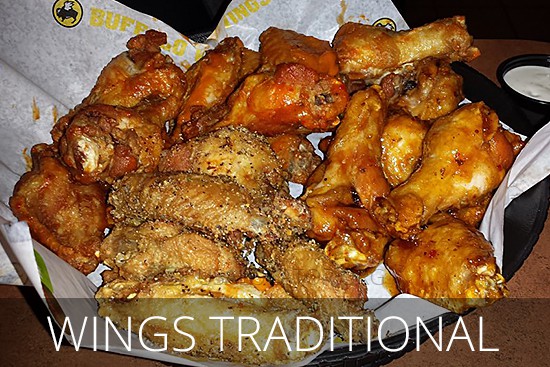 Greens category represented at least in 7 fresh delicious salads starting from only 4.99$ . The most delicious is Prime Rib Salad for 11.29$. It is amazing salad with egg, julienne beets, croutons, bacon, French vinaigrette etc. For those, who like something unusual we recommend Honey BBQ Chicken Salad (for 10.29$). This healthy, flavorful salad comes together extremely quickly. Well prepared thin-sliced chicken breasts, romaine lettuce, Roma tomato, corn kernels and black beans, red onion, Monterey Jack cheese, cheddar cheese will be finished with tasty dressing. Garden Chicken Salad (9.79$) is also worth trying. It consists of fresh asparagus spears, finely chopped garlic, rosemary leaves, chicken breasts, spring mix salad greens, grape tomatoes, thinly sliced red onion and surely dressing. Little Buffalos Prices are the same - 4.69$. You can chose from a list that consists from at least 8 items, including their well-known Boneless Wings, Traditional Wings, Chicken Tenders and Mac & Cheese.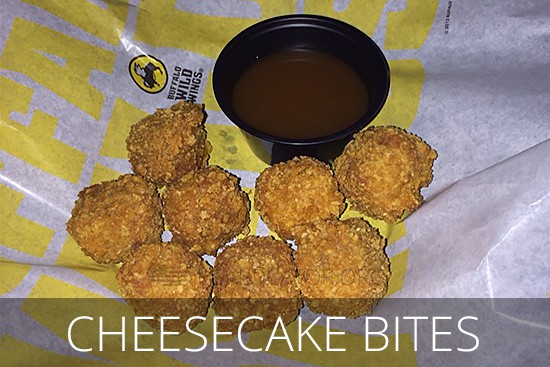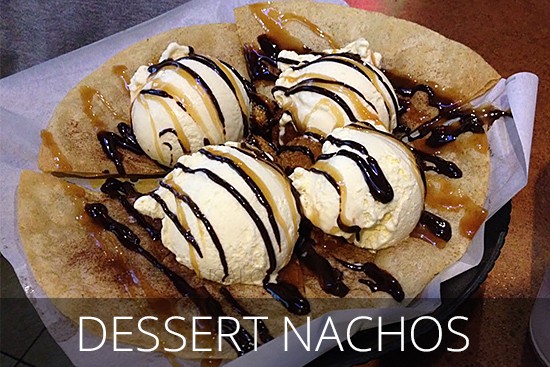 And if you want something sweet, Sweet Spot category will be glad to introduce the desserts starting from only 1.99$. Cheesecake Bites costs 3.99$ and nothing can beat this rich and flavorful bite-sized dessert. Dessert Nachos (7.29$) are creamy, crunchy, chocolaty, and sweet. The slight saltiness of the nachos goes perfectly with the sweet chocolate and salty-sweet peanut butter. The most delicious in Sweet Spot will be Chocolate Fudge Cake (for 5.99$). This fantastically fudgey chocolate cake is rich, moist and treacly with a glossy ganache finish.
Buffalo wild wings menu
will be glad to introduce the tastiest dishes and desserts for you delight. The prices are very pleasant and affordable. So have a nice meal and see you in Buffalo wild wings.