Applebees Nutrition Review
Applebees nutrition
for those, who wants to stay fit! You have a splendid opportunity to choose from a great variety of fresh dishes or useful beverages. If you count total calories, try to avoid New England Fish & Chips/Hand Battered Fish Fry (2010 cal.) and Hand-Breaded Fish & Chips (1580 cal.) in Appetizers & Bar Snacks - these dishes have the highest indexes. The least calories number is in beverages that are widely presented in Applebees menu. Large variety of iced teas as Blackberry Honey Quencher Iced Tea, Peach Quencher Iced Tea, Kiwi Iced Tea, Mango Iced Tea, Pomegranate Iced Tea, Raspberry Iced Tea are starts from only 35 cal., and fruit lemonades like Kiwi, Mango, Pomegranate, Blackbarry and Strawberry from only 170 cal.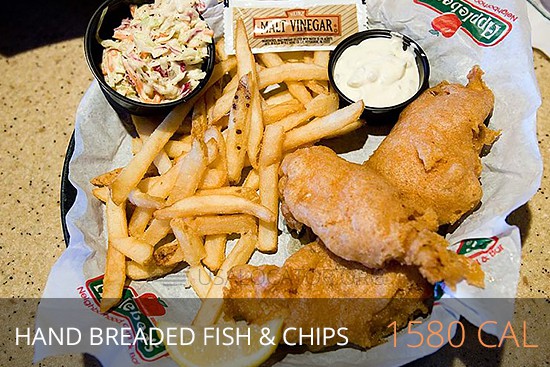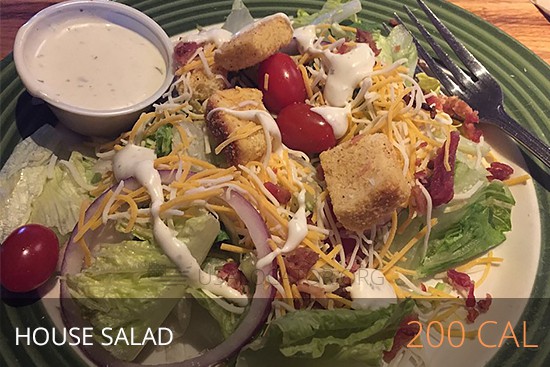 If you want to have a light meal, salads and soups will be a good choice, starting only from 120 cal. up to 320 cal. But the average indexes is nearly +-200 for a tasty and fresh dish, for instance Tomato Basil Soup or Chicken Tortilla Soup (only 200 cal.) and House Salad (w/o dressing) (200 cal.) or Chili (300 cal.) will not leave you hungry. Don't forget about Wood-Fired Grill - there are also very interesting items, like Steamed Broccoli (90 cal.), Sweet Potato Fries (340 cal.) and Wood-Fired Grilled Veggies (160 cal.). If you don't mind about calories, Chicken, Seafood, Handhelds and Desserts will be glad to present their positions.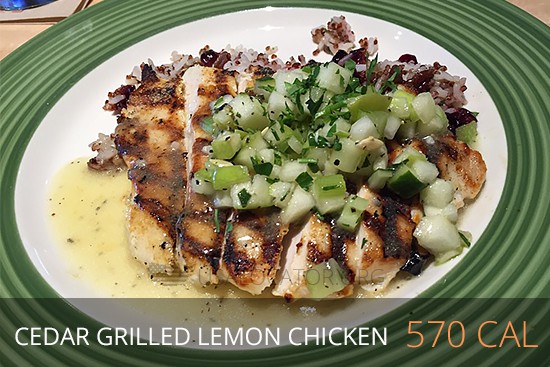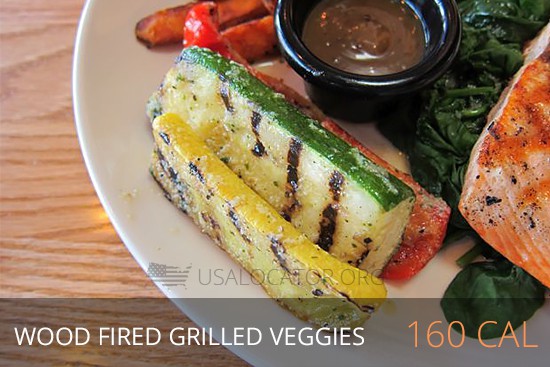 We'd recommend you to try Cedar Grilled Lemon Chicken (570 cal.), Butchers Meat & Potatoes (720 cal.) and Battered Fish Sandwich (770 cal.). For those, who can't live without tasty things, we'd advise Dessert Shooter - Hot Fudge Sundae (only 460 cal.). Anyway, don't forget that meal should also delight, so try to vary you ration.
Applebees nutrition
will be glad to help you.
Have a nice meal!